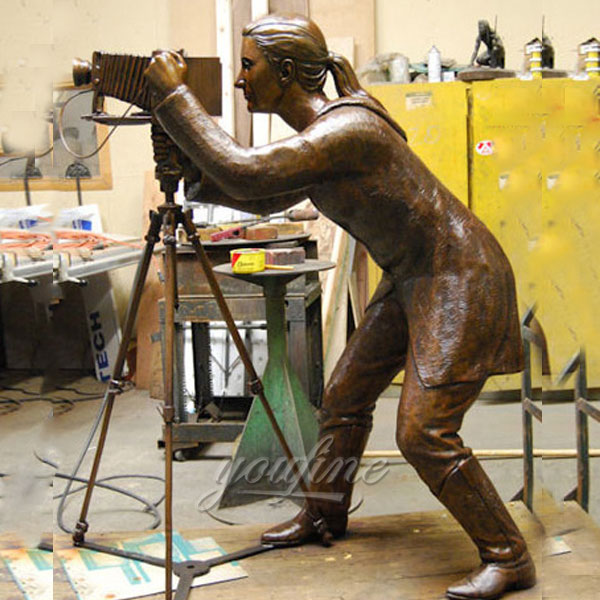 Outdoor bronze figurines statue for garden decor
In June 2017, we received an inquiry from Jackson, a U.S. client. Jackson is a photography enthusiast who recently enjoyed being a female photographer but has never had the courage to tell. Finally, Jackson made up his mind to want to make a statement on this day. Jackson thought the look of Lopez photography was so beautiful that he wanted to customize a sculpture of Lopez as a gift of confession.
The height of this sculpture is 140 cm. The shape of this bronze-custom sculpture is: Lopez is photographing with his arms bent over his waist.
The clay mold we made got Jackson's deep love. We expect Jackson to confess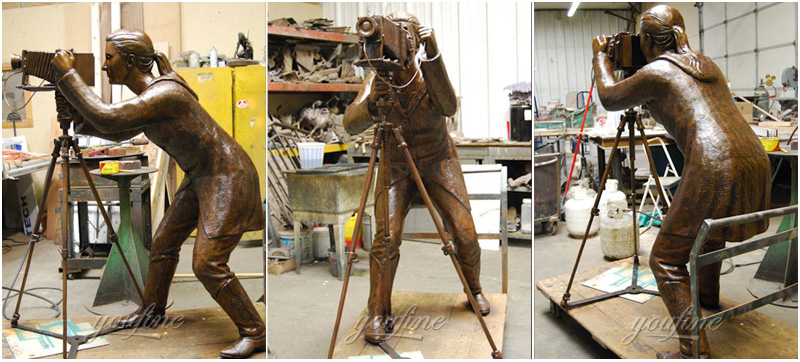 WHAT OUR ARTISTS SAY about Outdoor bronze figurines statue for garden decor
Many artists have worked with us for 10, 20, even 30 years, because they know our people deliver superior craftsmanship and will remain faithful to their design and their intent for a piece. If you are a sculptor seeking a bid or a foundry to cast your work, we'd love to hear from you. When you put your creation in the hands of our experienced staff, you can rest assured you will receive a quality finished piece, delivered on time, at a competitive price.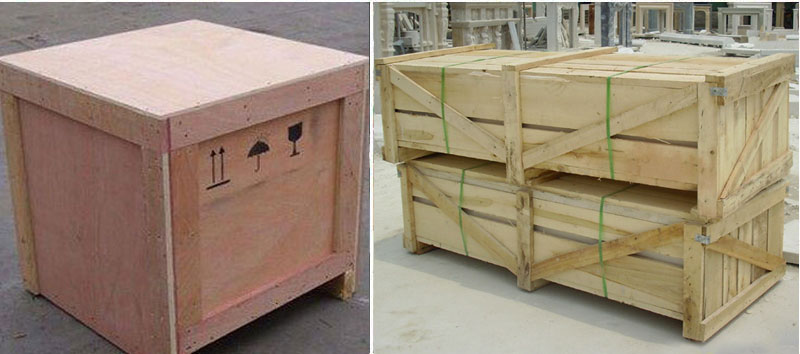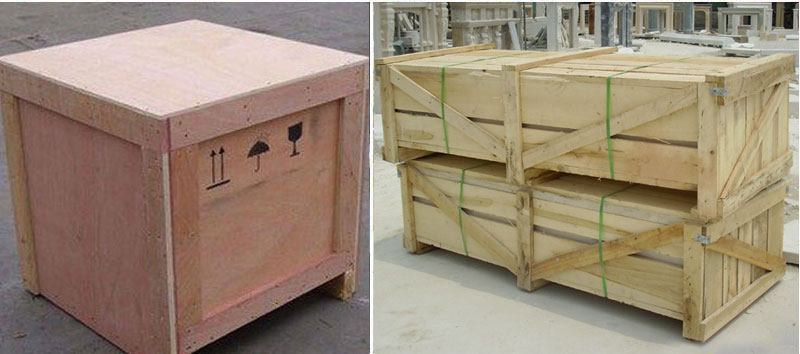 GUARANTEE POLICIES Outdoor bronze figurines statue for garden decor
1) 30-Years Quality Guarantee:
All of our Outdoor Bronze The World Is Yours Statue have our 30-years quality guarantee, which means, if you find any unusual problem with your purchased sculpture, you can quickly approach You Fine for the necessary solution for free. In severe cases, money will be given back in less than 7days.
2) Lowest Price Guarantee:
Our prices not arguable, this is because we are manufactures (our own foundry) not just suppliers. We make sure we negotiate to suit our art quality as well as our customer's budget. However, we always advice customers who insist on very cheap rate as compared to some other company's product to also consider the art standard.